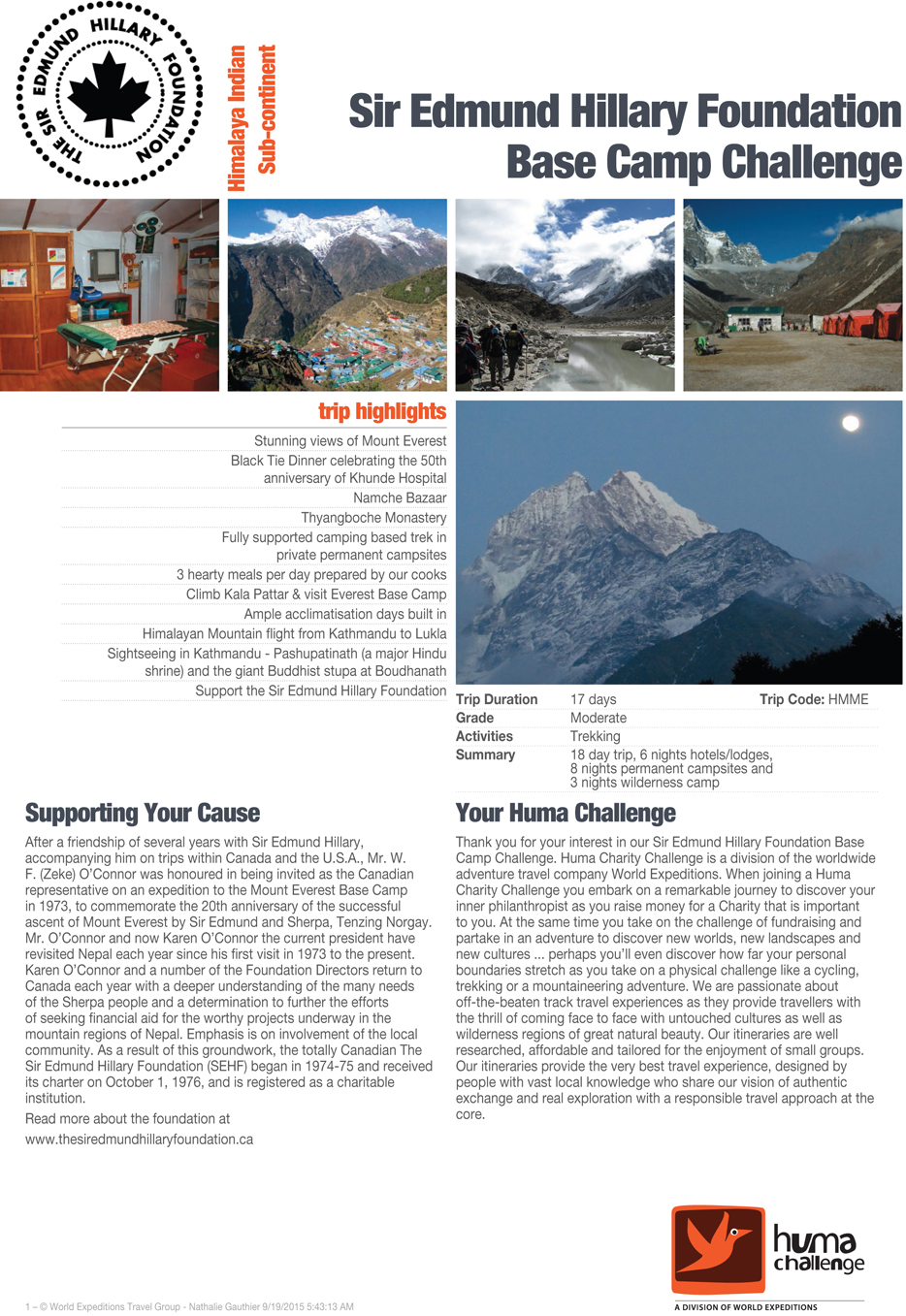 For more information please see the pdf
EVEREST EVES TREK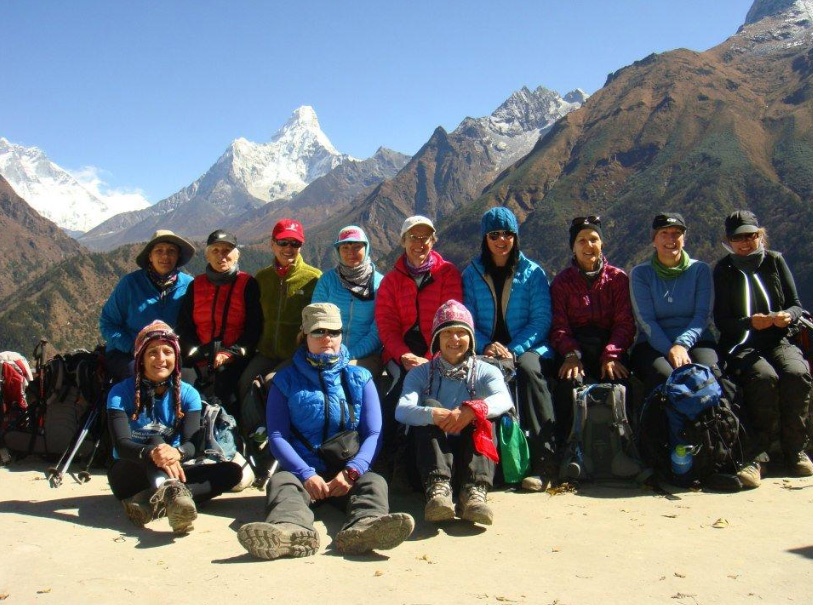 12 Women from Toronto, calling themselves the Everest Eves, embarked on a once in a lifetime 16-day trek to Everest Base Camp starting Oct 23rd, 2012. They wanted to give something back to the community they were visiting so prior to leaving; they decided to raise funds in support of the Sir Edmund Hillary Foundation (Canada). The Eves solicited donations from family and friends and held numerous fundraising events to raise $23,600 to build fully equipped washrooms for the girls at the new Zeke O'Connor High School in Phaplu village in the Solu-Khumbu region.
The trek through the Khumbu Valley was amazing! The towering mountains all around us were a spectacular backdrop as we shared the trail (and all those stairs!) with yaks, horses, donkeys, porters, local villagers and other trekkers from all over the world. It was quite the busy route. And finally, after a lot of huffing and puffing, treading carefully over rocky terrain, we made it to Everest Base Camp. It was an emotional moment. The whole adventure brought us together … we will be friends for life. It was quite the challenge but we made it!
LIVE  OUT  LOUD  TREK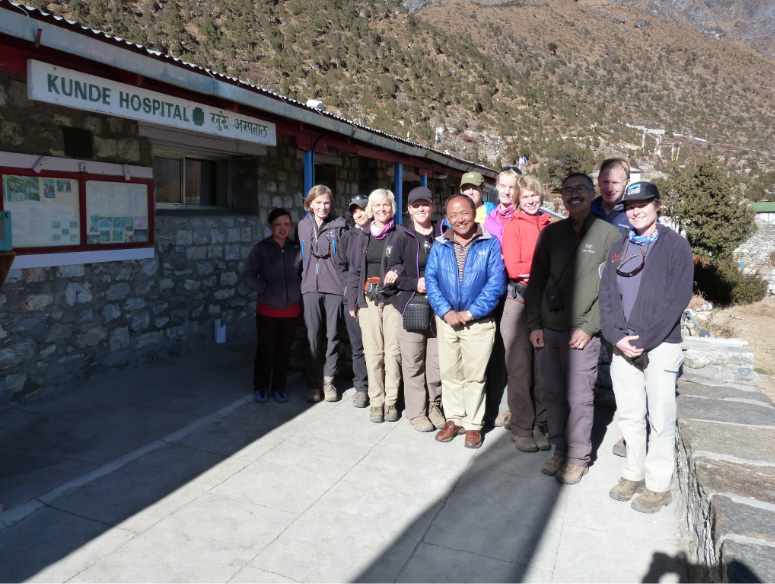 In  November  of  2012  Angus  Murray,  Alison  Wiley  and  thirteen  intrepid  trekkers  hiked  all  the  way  to  Everest  Base  Camp  and  returned  alive  to  Lukla.  More  importantly,  they  helped raise  $6,000  for  a  new  x-­ray  machine  at  the  Sir  Edmund  Hillary  Hospital  in  Kunde.  (With  the  help  of  Lakefield  College  School).    We  were  warmly  received  at  the  Hospital  by  Dr.  
Kami  and  his  staff.    I  think  we  actually  ate  all  their  cookies.    They  gave  us  a  very  interesting  tour,  the  three  Physicians  in  the  group  were  very  impressed  at  how  much  the  hospital was  able  to  do  given  its'  basic  resources.    All  in  all,  it  was  a  very  rewarding  experience  raising  funds  for  a  hospital  that  continues  to  raise  the  standard  of  living  for  all  the generations  of  Sherpas  living  in  the  Khumbu  region  of  Nepal.    I  would  like  to  thank  Alison,  Deb,  Paul,  Claudia,  Debi,  Teri,  Naomi,  Leslie,  Julie,  Kate,  David,  Bruce,  Carol,  and  Marg  for  their support.
Click on this link to see a blog regarding Mike Elliot's group of trekkers 'The Young and the Breathless Trek'