Donate Now
CanadaHelps.org is a fast, safe, and secure way for you to make your donation online.
Anyone interested in making a donation to the The Sir Edmund Hillary Foundation can do so by sending your cheque to :
The Sir Edmund Hillary Foundation
2275 Lake Shore Blvd. W., Suite 526
Toronto, Ontario, M8V 3Y3
Canada
The Foundation thanks you for your contribution.
You will receive a tax deductible receipt.
Becoming A Supporter
In January 2016 we will be holding a raffle for an original Nepali painting.
To print or download the form click here.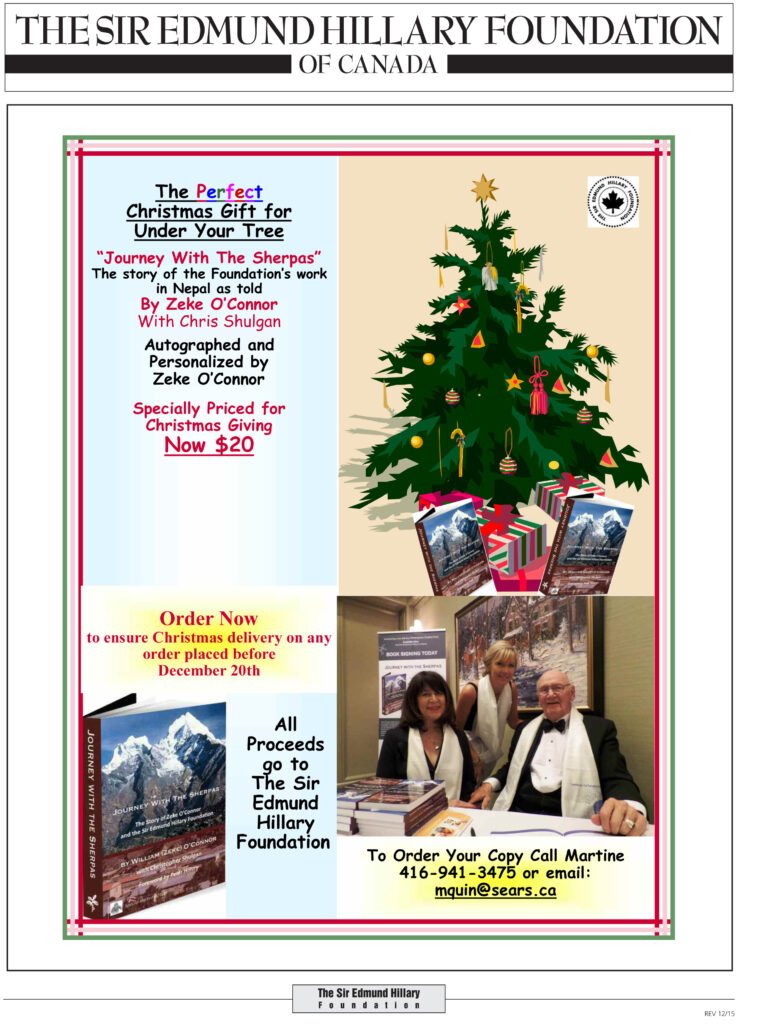 ATTENTION: DONORS
Budget Benefits Stock Donations
The 2006 Federal budget greatly improved the tax situation for donations of stocks and securities to charities. Selling appreciated stocks or securities results in capital gains tax being payable. Since 1997 the capital gains tax was reduced by 50% if the security was donated to a charity. Under the provisions of the 2006 budget, the capital gains tax is now reduced to zero! Canadians who donate stock to their favourite charity will now pay no capital gains tax on the growth of those shares and will get a tax receipt for the full value of the shares.
Many Canadian residents hold shares of demutualized insurance companies and a telephone utility company as well as other securities with large accumulated capital gains. By donating these to their favourite charity, they can not only benefit the charity but avoid all capital gains tax which otherwise will be owing on the sale of the shares or the death of the owner.
Talk to your lawyer, financial planner or accountant about how you can donate your appreciated shares to your favourite charity and make a difference in lives that follow.